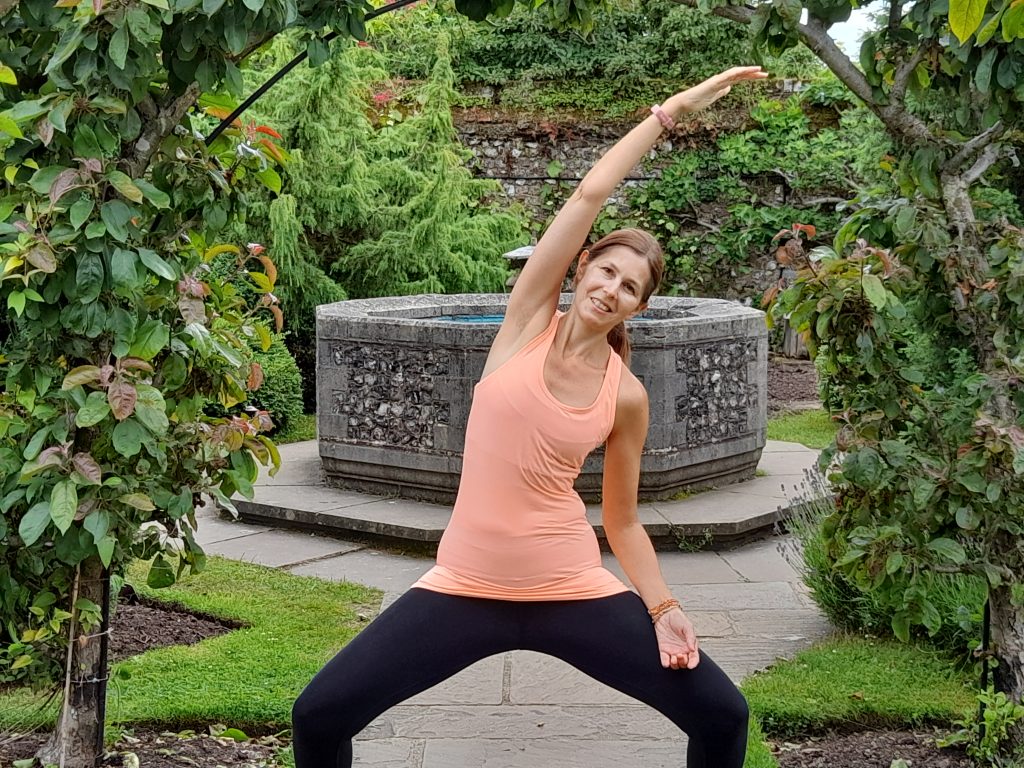 Women's Wellness Yoga Classes, Pregnancy Yoga, Mum & Baby Yoga, and one to one
Hypopressives (for pelvic floor) in Bracknell (Warfield and Winkfield), Berkshire
Friendly, relaxed classes bringing women together to enhance wellness. Whichever life stage you are at, pregnancy, postnatal, perimenopausal-postmenopausal or anywhere in between.
Yoga is one of the best forms of exercise during pregnancy. It helps to relieve aches and pains and increases energy flow, allowing you to relax the body and mind, preparing yourself for the physical demands of birth and motherhood itself. No previous experience of yoga is required and many who join the class have never done yoga before.
Movements and stretches incorporated with the breath to renew energy, create space and alleviate pregnancy discomforts.
Yoga in a variety of positions e.g seated, all fours, standing, walking.
Tips and techniques for use during labour, including breathing and positions. Breathing practices for pregnancy and labour.
Deep relaxation.
Classes are varied and can include use of birthing balls, chairs and fun practices working in pairs. They are fun and relaxed and many new friendships have been formed from these classes over the years.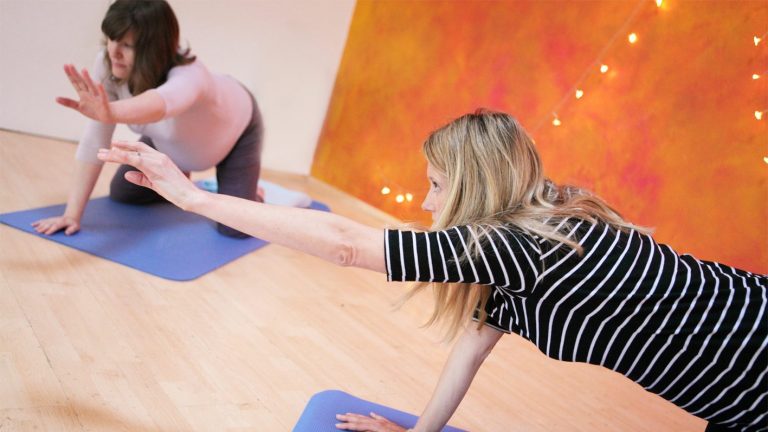 "I can honestly say that your yoga classes were the single best thing I did for myself during my pregnancy."
– Emily
"I can wholly say that what I learned during the yoga classes really helped me during labour as I breathed my way through the first 14 hours at home. I would highly recommend these classes for anyone."
– Bryony
The women's only classes offers an emphasis on yoga specifically directed to promote and enhance women's overall health and well-being. Classes have a supportive, community feel.
More than just your average Yoga class, using concepts from Yogalates (a blend of Yoga and Pilates) and Restore Your Core ®, this is a fun, varied class. 
Suitable for any women, whether you are postnatal (3 months +), have older children or are perimenopausal/menopausal.
Flowing yoga sequences, helping you to move mindfully.
Exercises to increase strength, stability and function of the core, pelvic floor and supporting muscles.
Learning how to engage your core in the most effective way (safe for those healing from core and pelvic floor issues).
Nurturing practices to ease tension and calm the nervous system, supporting well-being.
Guided relaxation to reduce stress.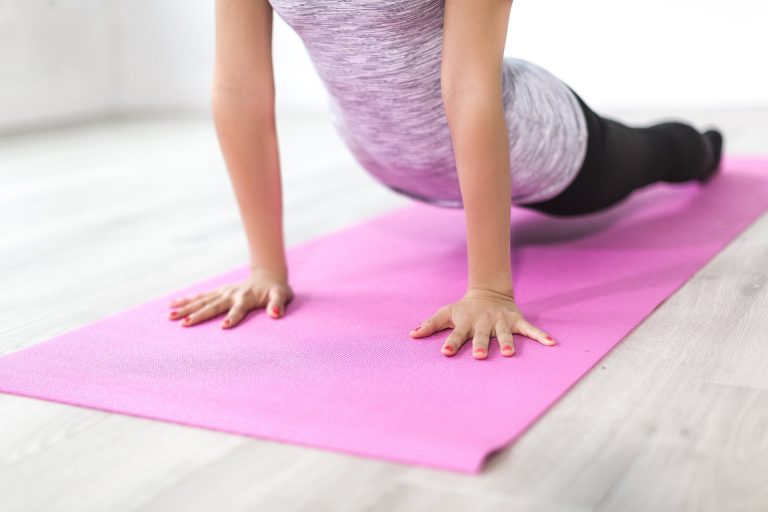 "I thoroughly enjoyed Sarah's pregnancy yoga classes and was thrilled when she started doing her women's yoga class. It is always a fun yet challenging session and I look forward to her classes and always come away feeling great."
– Debs
Classes Tuesday and Wednesday evenings 7:45pm
Tuesday Mornings 9:15am 
Thursday Mornings – Over 50's
These relaxed, fun classes are mutually beneficial as they include some postnatal yoga for mums, interactive mum and baby moves, and baby yoga that supports digestion and development.  
Postnatal yoga allows you to gain alignment and strength after giving birth and also ease out the aches and strains of the postnatal body.
Baby yoga enhances strength and flexibility, supporting your baby's individual development both physically and neurologically. It stimulates the digestive system helping with common problems such as colic and constipation.
Breathing and micro-movements to help close the body,
toning from the inside out.
Stretches to ease out any strains caused by feeding,
holding and carrying your baby.
Baby Yoga sequences and stretches to aid digestion and
support baby's development.
Songs and nursery rhythms are included throughout the
session to help the babies to relax and have fun.
Relaxation techniques that can be used with or without your baby.
These classes are relaxed and flexible and you will feel
free to attend to your baby's needs as required.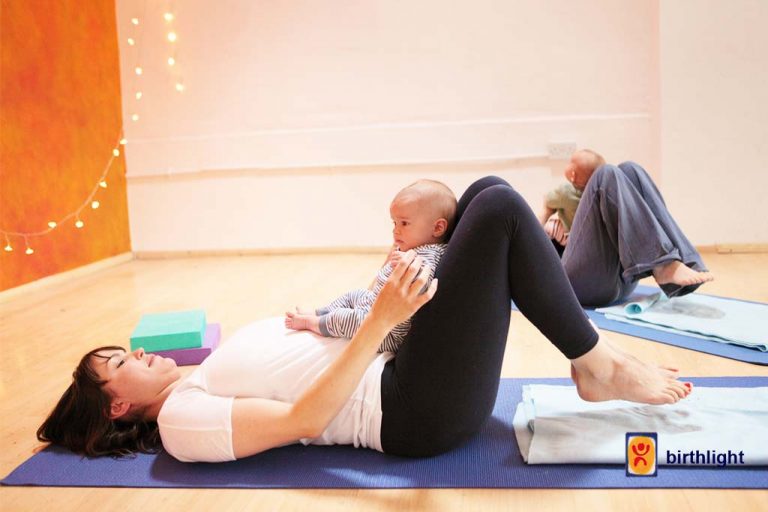 "Absolutely the best course to do for early baby development. We soon found ourselves using the yoga techniques and songs at home, much to the amusement of my son. We loved it and made some great friends along the way! It brightened up my Mondays no end."
– Pip and Monty (aged 5 months)
Classes are suitable 6 weeks after birth, or any time until your
baby is an active crawler.