After a Caesarean, why is it important to self massage around the scar?
Physical healing
1. To avoid adhesions of scar tissue in the lower pelvis.
2. To prevent lower back pain and pelvic pain.
3. To prevent decreased bladder control.
4. To regain pelvic floor tone and elasticity.
5. To help regain full sensation in the area by increasing blood flow and lymph to the area.
Psychological healing
1. Disconnection from the scar area and loss of sensation can be long term.
2. Integrating feelings around the birth.
3. Releasing of memories that can be held in the tissues.
How soon can I start?
You may have had your caesarean birth within the last 6 months or perhaps 1 or many years ago, this work is still appropriate. 
If you are recently postnatal, wait until the scar has healed ( which usually takes 4-6 weeks).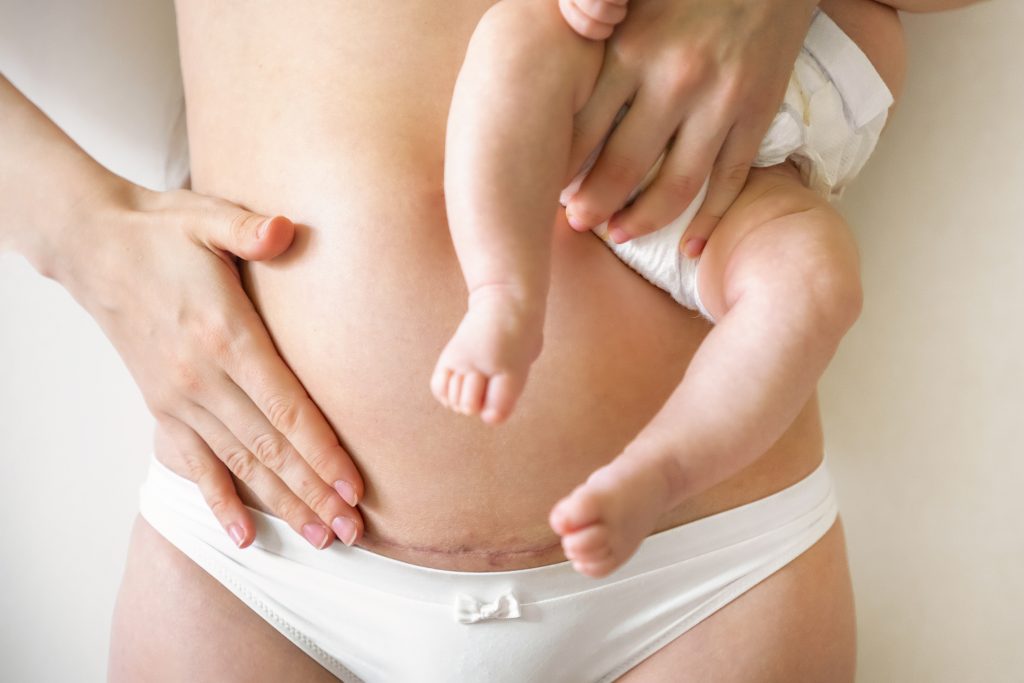 3 sessions of 45 minutes via Zoom, are recommended. 
We will cover
• Simple self massage techniques, which you will be able to practice in between sessions.
• Yoga micro-movements to mobilise and encourage blood flow to the area
• Reconnection to the deep core muscles and pelvic floor.
• Relaxation to calm the nervous system and recharge.
Cost: £90 for the 3 sessions