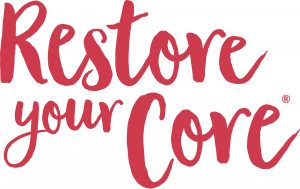 RYC has helped thousands of women around the world who have core issues such as pelvic pain, back pain, diastasis recti, pelvic floor dysfunction, or those that feel disconnected from their core due to pregnancy, childbirth or menopause.
What is Restore Your Core®?
This method works to retrain your core and pelvic floor muscles to be functional, reflexive and responsive to your body. Restore Your Core® helps you to move better, exercise better and create new patterns of strength, mobility and support. It incorporates moves from yoga and pilates but with a focus on biomechanics and alignment. 
Ideal for postnatal women or peri-post menopausal. Whatever life stage you are at, this programme can help you regain core and pelvic floor function and improve the overall alignment of your body.
"Sarah has been an excellent guide into the world of core exercises as well as tailoring exercises for my specific needs. The exercises worked very well and you could see the difference before and after. Some of my muscles are stronger and carry less tension."
– Remy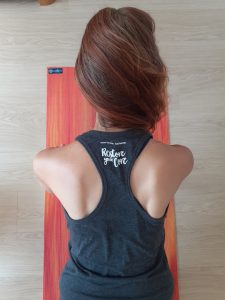 One to one sessions allow us to work together to focus in depth on your specific areas of concern. Based on your main goal, we will carry out an appropriate assessment which may include observing breathing, gait, pelvic alignment and core engagement strategy. This will enable us to uncover compensation patterns that your body may be using. We will explore appropriate corrective exercises that will encourage the body back into optimal alignment and function. You will receive homework after every session.
Cost is £50 for a single session or £135 for 3 sessions.