Sarah is a fully qualified Birthlight teacher, experienced in teaching Pregnancy, Birth Preparation, Hypnobirthing, Baby Yoga & Massage, Postnatal Yoga and Well Woman Yoga.
Sarah worked as a qualified NCT antenatal teacher for several years, gaining experience in helping couples make the transition into parenthood.
More recently Sarah has deepened her knowledge of core and pelvic floor dysfunction and has gone on to train in both Hypopressives and as a Restore Your Core ® teacher. Further training means Sarah is now qualified to teach Yogalates.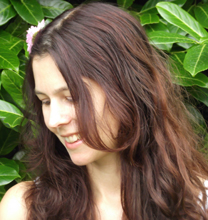 " Completing a 80 hour Yogalates course has allowed for the addition of Pilates exercises to be built into the Women's Wellness Yoga classes, bringing in a complimentary dimension for strength and stability. I want to empower women to have the tools to take ownership of their wellness, to feel and move better, both on the mat and in their everyday lives."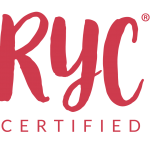 Sarah has trained with the founder of Birthlight, the world renowned Francoise Freedman, as well as the best teachers in their field, including Lauren Ohayon.
Level 3 Diploma in Anatomy & Physiology (2005)
BWY Foundation Course (2005)
Certified Infant Massage Instructor (2007)
Birthlight Diploma in Baby Yoga (2007)
Baby Yoga CPD (2009)
Birthlight Certificate in Postnatal Yoga (2010)
Birthlight Toddler Yoga (2011)
Diploma of Higher Education in Antenatal Education (2011)
Introduction to Teaching Pregnancy Yoga with Tara Lee (2011)
Birthlight Yoga for Maternity Professionals – Level 1 (2012)
Birthlight Yoga for Maternity Professionals – Level 2 (2013 – passed with distinction)
Birthlight Baby Yoga – Level 3 (2014)
Active IQ Level 3 Diploma in Teaching Yoga (2015)
Birthlight CPD – Positive Birth After Caesarean (2015)
Birthlight Well Woman Yoga – Level 1 (2016)
Birthlight Well Woman Yoga – Level 2 (2017)
Emergency First aid at work certificate (2017)
Birthlight CPD Incorporating Mindfulness into Pregnancy Yoga (2017)
Rainbow Partner Yoga Teacher Training (2018)
Birthlight Birth Preparation Course (2018)
Birthlight CPD Yoga to support Breastfeeding (2018)
Well Mother- Shiatsu Foundation skills (2019)
Birthlight Yoga for the Repair and Prevention of Diastasis Recti (2019)
Fertility2Birth- Hypnobirth Practitioner Training (2019)
Yoga Mama-Yoga for Birth Preparation with Hypnobirthing techniques (2019)
Mama Serene – Independent Hypnobirthing practitioner training (2020)
Bliss Baby Yoga – Prenatal and Postnatal Anatomy & Physiology (2020)
Bliss Baby Yoga – Pelvic Floor Anatomy & Physiology for Women's health (2020)
Birthlight CPD – Re-Energise Your Core The Birthlight Way (2020)
International Hypopressives Council – Hypopressives Level 1 Instructor Training (2020)
Birthlight CPD – Re-energise Your Core (2020)
Restore Your Core CPD – Rethinking Core and Pelvic Floor (2020)
Restore Your Core – Restore Your Core Teacher training (2021)
Yoga Forum – C-Section Recovery For Yoga Teachers (2021)
Yoga Mama – Restorative Yoga & Mindfulness CPD Workshop (2021)
Birthlight CPD – Yoga for Cesarean Scar Healing (2021)
Yogalates London – 80 hour Yogalates teacher training course(2022)
Academy for Yoga Training – Menopause Yoga CPD (2022)